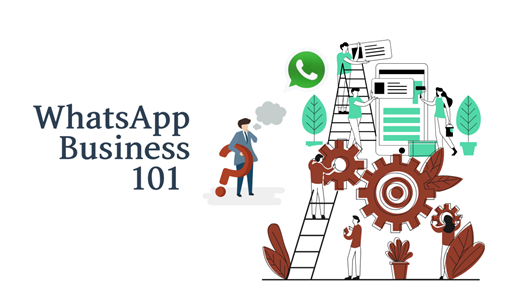 WhatsApp business is a fast, reliable and secure way for businesses to interact with their customers around the globe. With the launch of WhatsApp for business in 2018, it went from a messaging platform for personal use, to a very convenient and easily accessible platform for businesses to carry out two way interactions with their customers.
"Studies show that posting the company's WhatsApp phone number on the website led to a 27% increase in sales."
Today the WhatsApp business API is one of the most sought after enterprise business solutions, for both large and small companies across the globe to engage in conversational commerce and offer frictionless customer service.

Here, we try to answer some of the questions around WhatsApp for Business for you.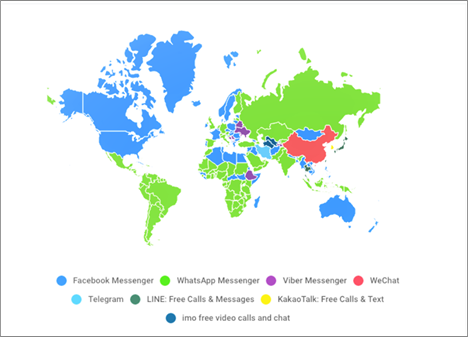 What is WhatsApp API?
WhatsApp Business API or simply put WhatsApp API is designed for enterprises to enable their business presence on WhatsApp.

The businesses take the WhatsApp API endpoint and integrate with the chatbot solutions platform to offer automated customer service to their customers and engage with them real time leveraging Natural Language Processing (NLP) on this multi lingual chat channel.

WhatsApp for Business comes with certain in built security features-

Opt-in & user verification
No spam/promotional marketing
End-to end message encryption
WhatsApp API is GDPR compliant
Set-up a WhatsApp business API
WhatsApp Business API accounts are not available directly through WhatsApp and have to be applied through verified WhatsApp Business BSPs to get approved.

Time taken : Typically the time taken for the approval process is anywhere between 1 to 4 weeks.

WhatsApp BSPs : An enterprise can choose WhatsApp Business partner based on the country, partner support features, pricing model and message volume.

Pricing : Pricing models are typically based on per message, message bundles/plans, per monthly active user. The WhatsApp API pricing can range from $0.03 to $0.05 per message.

Message templates : The message template are simply are strings of text, with placeholders, that the business will be using to initiate the conversations with its customers or send notifications. These must be pre-approved by WhatsApp and conform to their policies (like no promotional messages etc).

Messaging & Media : WhatsApp supports Images, Videos, GIFs, Audio and Document files to be sent to the users.
Getting Started :
Before setting up WhatsApp Business API and you need to follow some steps to set up your WhatsApp account.
Set up your WhatsApp business account : This process requires Facebook Business ID, you will use it for creating a Facebook App to interact with Facebook Graph API, as WhatsApp uses the Facebook Graph API.



How to create a Facebook business ID – To create a Business Manager account, you can use a personal Facebook username and password and start

here

.

How to find Facebook Business ID ? If you already have a Facebook Business manager account you can go to the "Business Settings" & your Business Manager ID is displayed under the business name

Log in to your business manager page and Go to security center to start business verification process

Documents required for Business verification - certificate of incorporation or a business license

Verification of access to business is done by checking phone number, email id and/or business domain

Add a WhatsApp business phone number and its display name to your WhatsApp business account. Please refer to Phone Number guide for selecting a valid phone number for your account.
Set-up the display name and logo and submit for review. Refer to the guide for details.
Go-live with WhatsApp for Business
Post all the required approvals, WhatsApp API's are integrated with the chatbot platform which in turn interacts with your enterprise software to enable and automate Customer Service & support, digital on boarding, transactions etc.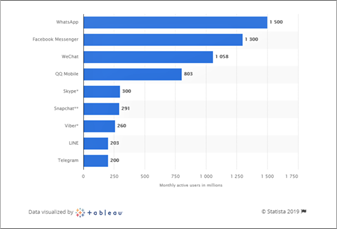 Onboarding customers
Contact Opt-in & Verification : Before interacting with your customers on WhatsApp Business, the user must give his consent. There two ways to do that.
The user sends the first message
The user agrees to an active opt-in method
The active opt-in method is required for the user (customer) to give consent through an action like checking a box or entering a phone number, which can be create on the company's website.
Affinsys WhatsApp Business chatbot does all this and also offers additional security for 'fool-proof transactions :
Multi-factor user authentication
OTP based Authentication
Explicit login and log-out
Masking of sensitive data
We help you automate WhatsApp for business and increase your customer service efficiency by 60%.
Be a part of your customer's inner circle and foster customer loyalty by making business interactions more personal and real-time with AI WhatsApp Chatbot.